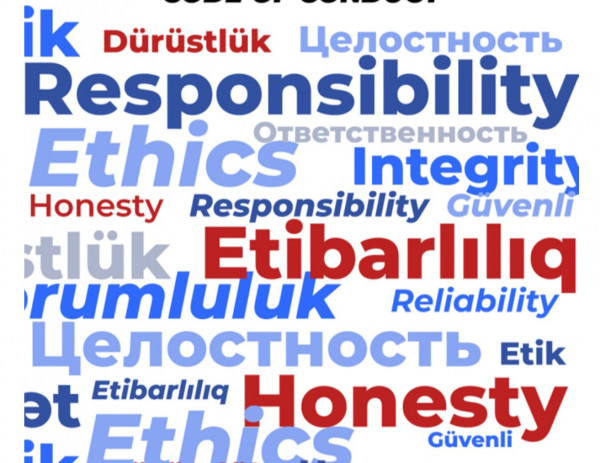 MISSION, STRATEGIC VISION, VALUES
Our mission:
As the first choice business partner for customers;

Constantly applying innovation in our work, keeping professionalism and transparency in the foreground;

In support of the development of the country's economy
To contribute to the transformation of Azerbaijan into a regional transport hub.
Our strategic vision:
To become a leading logistics center in Eurasia.
VALUES
Integrity
We hold ourselves accountable to our customers for our promises since honesty is the foundation of our business. We apply the highest ethical standards in all our daily work, to be honest with colleagues, our customers, partners, and ourselves and earn their trust.
Innovation
We offer our high-quality, innovative products and services through various channels in order to fully satisfy the ever-changing customer needs in modern times.
We encourage innovation and constantly apply industry best practices.
We achieve success by applying excellence in what we do. We try to see the opportunities that can be obtained even from the obstacles we face and we are always guided by professional competence.
Professionalism
By learning the business needs of our clients, we implement solutions according to their needs. We always adhere to the standards we set and approach our work professionally. We take responsibility for everything we do and focus on being the "first choice" business partner for our customers.
Security
Absheron Logistics Center values all its employees as its most important value and ensures that all employees work in a safe and healthy working environment. Creating a safe working environment, providing high-level services and risk prevention is always in focus.
Environment
It is our goal to minimize environmental impact in all aspects of our operations. We strive that our daily activities have a minimal impact on the environment.
We care about the environment and strive to be a "green" company.